As some of you may know from my
Five Favorite Classic Novels
post: Emma and Pride and Prejudice by Jane Austen are two of my favorite classic novels so it only felt fitting to compare them to each other for the first post for
Jane Austen Month
. I just want to make it clear that I love both of these novels and that they both have things that I enjoy about them.
1. Female Leads:
In my opinion, Jane Austen has created some of the best literary characters of all time. The main characters that she creates are no exception to this rule.
In Pride and Prejudice, it is Elizabeth Bennet. Witty, opinionated, and basically who every Austen fan strives to be like.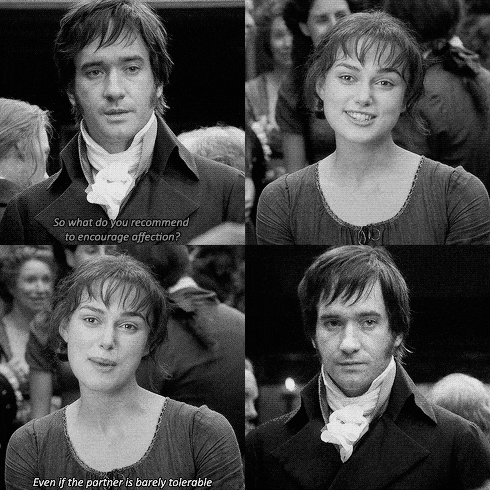 https://media.giphy.com/media/jDuKjA45JfDnq/giphy.gif
She is loyal to a fault, but she isn't afraid to disagree with someone. She, however, judges people before she even really knows them (Guilty!!!). She has incredible character development though, and she isn't afraid to admit that she is wrong when she finally realizes that she is.
Plus she likes to walk (just like me!!!).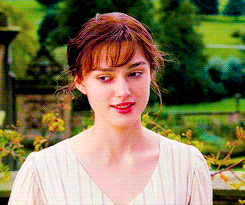 https://media.giphy.com/media/tx15uLBom467S/giphy.gif
In Emma, the main character is Emma Woodhouse. A young girl who does not feel the need to marry and would rather be nosy in everyone else's lives. She has a problem with seeing what's wrong with others while never stopping to examine her own faults. She is probably the exact opposite of what anyone would strive to be like. However, I've always liked Emma simply because of her faults and the fact that she learns from her mistakes and makes better choices by the end of the novel. She also has a confidence that I wish I could possess.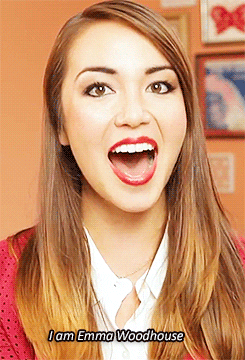 https://media.giphy.com/media/aK96oEpLA3R2E/giphy.gif
For the sake of this though, I'm going on what I can personally relate to character wise, and I think that I relate to Elizabeth way more than I do Emma. So, Pride and Prejudice wins this round.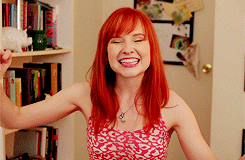 https://media.giphy.com/media/Mk62pOcgopVuw/giphy.gif
2. The Story:
I've been rereading Pride and Prejudice and I am enjoying it so much so far. I am catching a lot of things that I didn't get when I read it a few years ago. I also think that I am able to connect with the story better at this point in my life than I was when I read this book at 16ish years old. The writing is so good and the story is even better.
Emma is no different. Even though I am not scheduled to reread it until later this month I remember nothing but good things about it, in fact, I remember very clearly liking Emma more than I liked Pride and Prejudice. Okay, don't kill me! Hear me out. Emma just read better to me than Pride and Prejudice and I felt like the overall story was better. I still love Pride and Prejudice I just love Emma more for this aspect.
So Emma wins this round!!!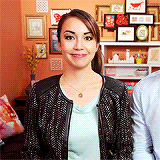 https://media.giphy.com/media/JLetodBu2Q95C/giphy.gif
3. The Romance:
Elizabeth and Darcy and Emma and Mr. Knightley. Both of those pairings have been two of my all time favorite ships for a while now. However, I like the romance in Emma more than the one in Pride and Prejudice.
Elizabeth and Darcy really don't seem to spend that much time together in the novel, and the way they got together just didn't seem as plausible to me as the way Emma and Knightley got together. Emma and Mr. Knightley have known each other for years, and their love blossoms after a very close and loyal friendship.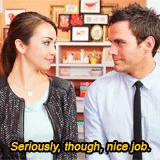 https://media.giphy.com/media/YKPqkmFM9qWFG/giphy.gif
I have always loved the idea of best friends falling in love (Even if I don't ever see that happening in my own life).
So while I love Lizzie and Darcy.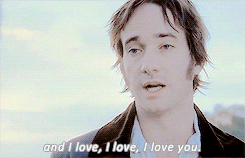 https://media.giphy.com/media/117T2keO9thssw/giphy.gif
Emma and Mr. Knightley are the Ultimate Goals!!!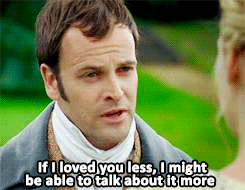 https://media.giphy.com/media/sy4wmZhSrwXi8/giphy.gif
So, I guess that means that Emma is technically the winner of this, but I don't like to phrase it like that. While I do like Emma better than I like Pride and Prejudice, I love both of the novels and can appreciate each of them in their own way.
Love,
Baleigh